Shipping & Delivery
We offer free shipping to all capital cities in Australia. For large items like floorstanding speakers we will offer a flat $75 per pair Australia Wide. If you have any queries regarding shipping please contact the store on 08 8357 7222.
Estimated Delivery Time:
Orders are generally dispatched within 1-2 business days after your order unless the item is out of stock, we will advise on any delays. Please feel free to contact us for more information.
Delivery times may vary to each location.
Adelaide same or next day
Melbourne 1-2 days
Sydney 1-3 days
Canberra 2-4 days
Perth 4-7 days
Hobart 3-7 days
Townsville 5-7 days
Please note that the above is just a guide and doesn't reflect holiday periods.
Other Information:
All shipments must be signed for at the time of delivery.
We cannot ship to PO Boxes
It is important that you inspect the delivery before signing for it. Unless you're 100% confident that the shipment has arrived in good condition, do not sign.
Lightweight and perfectly fitted with a minimum touch
Travelling at the speed of style BeoPlay H3 is an ultra light earphone, carrying forward traditions in acoustics and craftsmanship. It is able to reproduce the original sound material authentically in a design that meets today's demand for style.

Outstanding sound With BeoPlay H3
BeoPlay H3 features a custom-designed 10.8mm driver and the new Micro Bass Port for a dynamic and balanced full tone sound design.
High Quality Design
The structural rigidity of the unibody aluminium body provides acoustic precision for a clear musical experience. Together with the 26 ventilation holes, BeoPlay H3 is tuned to deliver an unstrained open sound stage. Carefully crafted The main structural elements of BeoPlay H3 are made of anodized high-grade aluminium.
BeoPlay H3 is surprisingly light as well as robust and scratch-resistant. The housing of BeoPlay H3 is milled from a single block of high-grade solid aluminium.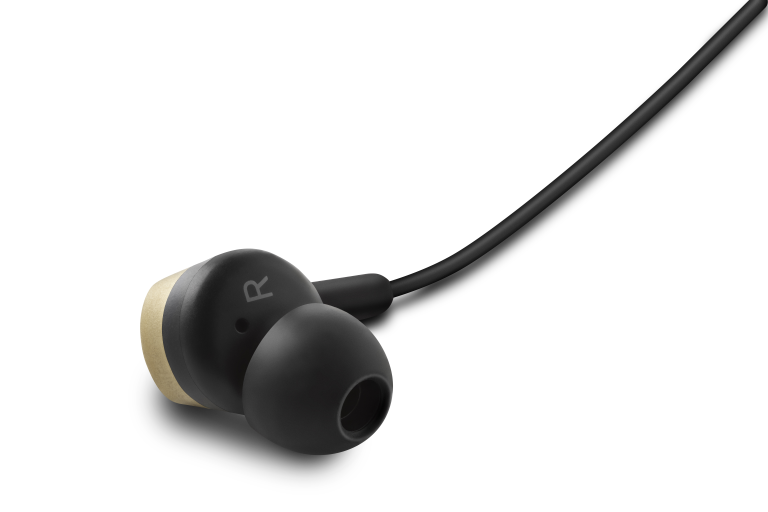 Small Size, Big Sound
The B&O Play H3 In-Ear Headphones is an audio powerhouse in a small, compact design. Equipped with a miniature bass port, these headphones deliver deep, thumping lows and crisp, clear highs.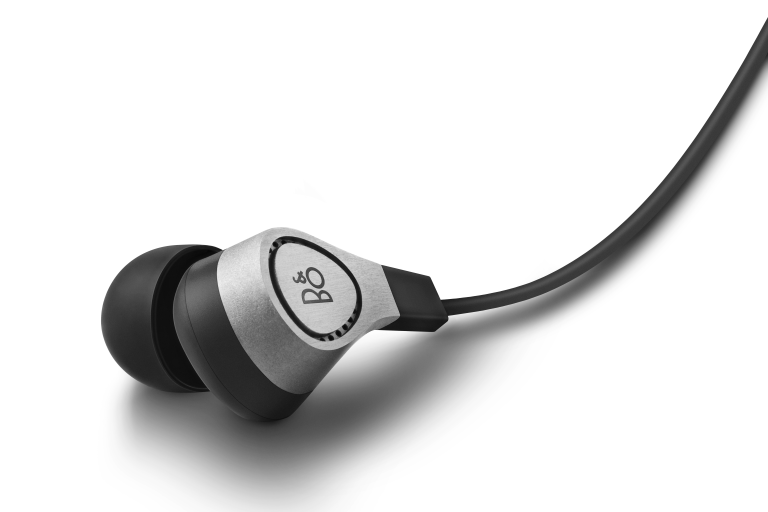 Lightweight Design
Made from lightweight metal, the B&O Play H3 Headphones' housing is designed to be ultra-light yet durable. Further reducing its weight, these in-ear headphones' housing feature 26 air vents that have been precision drilled to give you improved overall acoustics and comfort.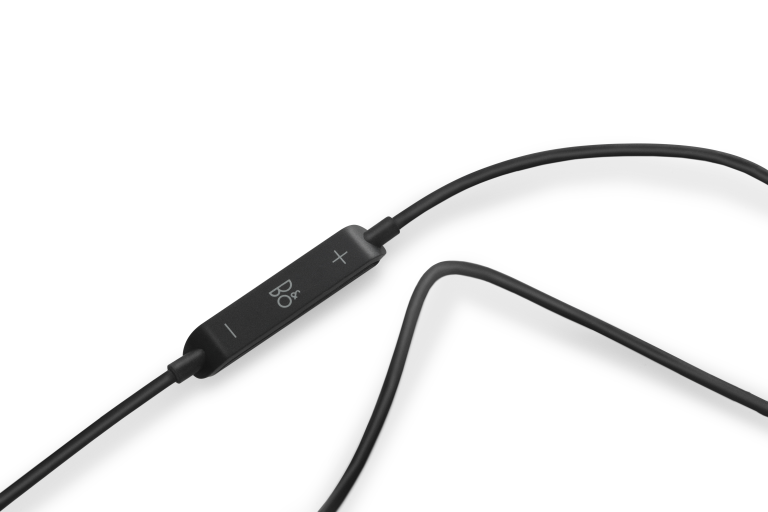 Cord Controls
Thanks to the B&O Play H3's inline microphone and remote, you can control your connected device easily and hassle-free. These headphones tactile remote lets you answer calls and control volume.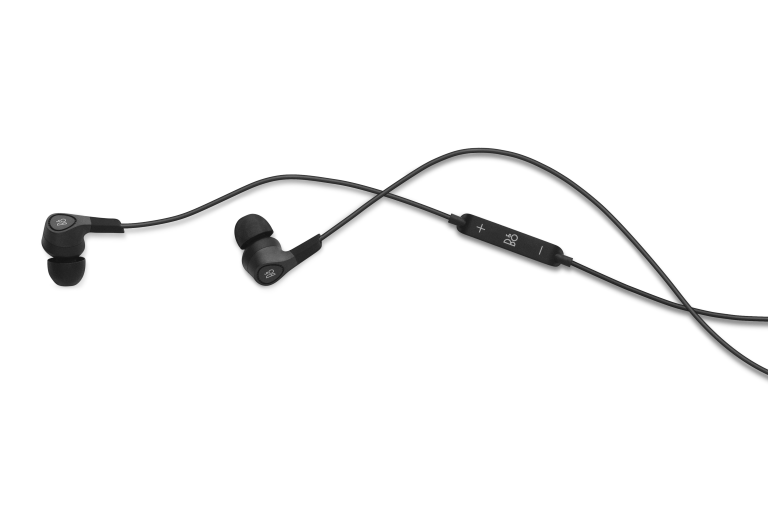 Comfort and Convenience
With extra soft rubber earbuds, the H3 In-Ear Headphones provide you a comfortable and snug fit. Featuring tangle-resistant cords, you can grab and plug the B&O headphones right from your pocket and start listening to your tunes.
INCLUDED IN THE BOX
• Beoplay H3 earphones
• Earbuds XS, S, M and L
• Flight adaptor
• Carrying pouch
• Quick Start guide
SPECS
Frequency
20 – 16.000 Hz
Microphone
MicroElectrical-Mechanical System (MEMS)
Speakers
Dynamic driver, 10.8 mm diameter
Sensitivity
100dB/mW @ 1kHz
Impedance
18 Ohm
Cord
1.2 m with 3.5 mm mini-jack Connection
On-device control (remote, touch interface)
Inline remote with 3 control buttons and microphone.