Shipping & Delivery
We offer free shipping to all capital cities in Australia. For large items like floorstanding speakers we will offer a flat $75 per pair Australia Wide. If you have any queries regarding shipping please contact the store on 08 8357 7222.
Estimated Delivery Time:
Orders are generally dispatched within 1-2 business days after your order unless the item is out of stock, we will advise on any delays. Please feel free to contact us for more information.
Delivery times may vary to each location.
Adelaide same or next day
Melbourne 1-2 days
Sydney 1-3 days
Canberra 2-4 days
Perth 4-7 days
Hobart 3-7 days
Townsville 5-7 days
Please note that the above is just a guide and doesn't reflect holiday periods.
Other Information:
All shipments must be signed for at the time of delivery.
We cannot ship to PO Boxes
It is important that you inspect the delivery before signing for it. Unless you're 100% confident that the shipment has arrived in good condition, do not sign.
Dynaudio Excite X18 Bookshelf Loudspeakers
HIGH-END SOUND QUALITY IN A MOST ELEGANT FORM FACTOR
The Excite models combine real high-end sound quality with an elegant, slim-line design. The Excite models can be driven quite effortlessly by almost any amplifier due to their amp-friendly design and efficient driver technology.
New magnetically-attached front grilles add to the clean appearance while adjustable outrigger spike/damper feet allow the speakers to be perfectly levelled on any flooring surface.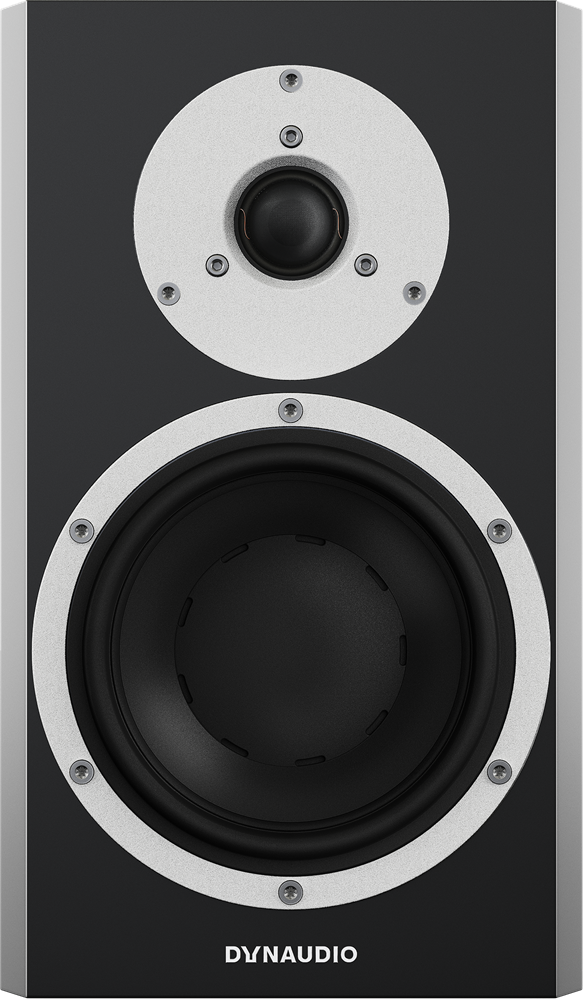 Four attractive finishes are available in the Excite range, allowing ideal integration into any room decor. The Rosewood, Walnut and Satin Black Excite models are supplied with a Black fabric grille, while the Excite in Satin White features a light Grey grille. White grilles are available optionally.
EXCITE X18 - SUBSTANTIAL SOUND AND FORMIDABLE POWER IN A COMPACT BOOKSHELF SPEAKER.
The Excite X18 is a relatively compact bookshelf loudspeaker with a substantial sound and formidable power, continuing the longstanding Dynaudio tradition of excellent compact loudspeaker designs. Positioned above the revered X14 model, the new, larger X18 excels with great dynamic range, extending deeper in the bass while delivering an expansive soundstage with exceptional accuracy and a most natural tonal balance.
Powerful bass despite a compact cabinet volume. The first class Esotec+ woofer with black Kapton voice coil former and extremely powerful magnet system yields a highly neutral sonic character with refined midrange detail and powerful, accurate bass reproduction. The state-of-the-art Esotec+ soft dome tweeter with precision coating and an especially strong magnet achieves the most detailed resolution and an expressive, well-balanced, and incredibly refined high frequency playback.
Impressive performance capabilities, highlighted by its detailed high frequency resolution, incredible transparency, powerful dynamics and remarkably deep bass extension make the X18 ideal for small to medium sized rooms and simply one of the finest compact loudspeakers Dynaudio has ever developed.
FINISHES




SPECIFICATIONS:
Sensitivity: 86dB
IEC Long Term Power Handling: > 175W
Impedance (Nominal): 4 ohms
Frequency response (+/- 3dB): 44Hz - 23Hz
Weight: 7.5kg
Dimensions (W x H x D mm): 190 x 320 x 280
(W x H x D inch): 7.5 x 12.6 x 11.0