Shipping & Delivery
We offer free shipping to all capital cities in Australia. For large items like floorstanding speakers we will offer a flat $75 per pair Australia Wide. If you have any queries regarding shipping please contact the store on 08 8357 7222.
Estimated Delivery Time:
Orders are generally dispatched within 1-2 business days after your order unless the item is out of stock, we will advise on any delays. Please feel free to contact us for more information.
Delivery times may vary to each location.
Adelaide same or next day
Melbourne 1-2 days
Sydney 1-3 days
Canberra 2-4 days
Perth 4-7 days
Hobart 3-7 days
Townsville 5-7 days
Please note that the above is just a guide and doesn't reflect holiday periods.
Other Information:
All shipments must be signed for at the time of delivery.
We cannot ship to PO Boxes
It is important that you inspect the delivery before signing for it. Unless you're 100% confident that the shipment has arrived in good condition, do not sign.
Digital micro preamplifier with MQA and DSD512 support
A performance revolution in a small package!
Pre Box S2 Digital marks a new era for our S-series components. For the very first time we are using a dual mono configuration with the highest class D/A converters of ESS Sabre. Their flagship DAC-chip ensures highest class audio in a small and affordable package. This DAC is capable of high resolution audio up to 32bit/768kHz PCM and DSD512! Pre Box S2 Digital is also the very first of our devices to support hardware MQA unfolding. It's also the premiere of our proprietary Optimum transient digital filter and our proprietary clock circuitry design. Digital audio is the art of time, with our new proprietary clock design we have managed jitter rates of unrivalled 100 Femtoseconds, this easily outperforms many renowned and respected audiophile clock generators!
With organic polymer capacitors and thin film miniMELF resistors we were able to create a tiny device that will blow away even much bigger components for a much higher price. With a total of eight digital filters the sound can be shaped precisely to the listeners liking. Pre Box S2 Digital is fully remoteable, it can also control the playback software of a computer. You can use Play, Pause, Forward and Rewind straight with your Pre Box S2 Digital!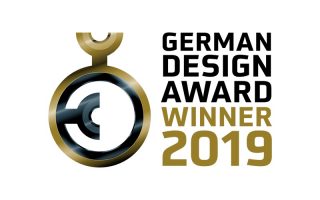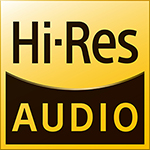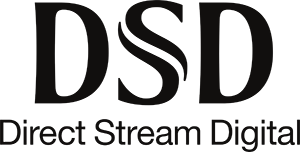 Features
Dual mono construction
High end ESS Sabre ESS9038 dual DAC
Proprietary clock circuity design
Organic polymer capacitors and thin film miniMELF resistors
MQA hardware decoding
DSD64, DSD128, DSD256 & DSD512 (DoP, DSD512 native)
Up to 24bit/192kHz for optical & coax inputs
8 selectable digital filter characteristics
1 proprietary optimum transient digital filter
Headphone output on the front (6.3mm)
Synchronization of all internal oscillators
Jitter as low as 100 Femtoseconds!
Gold plated four layer PCB
Full alu/metal sandwich casing in silver or black
Specifications
Digital inputs
1x USB (B), 1x Co-axial (RCA), 1x Optical (TOSLink)
D/A-converter
2x ESS9038Q2M 32-bit
USB
up to DSD512 (DSD1024), PCM up to 32b/768kHz
Optical
PCM up to 24b/192kHz
Coaxial
PCM up to 24b/192kHz
Filter settings
7 different selectable on front
Frequency response
20 Hz - 20 kHz
Analogue outputs
6.3mm Headphone (front), 1x Variable Out (RCA
Output voltage
2.05 Veff
Minimal recommended headphone impedance
8 Ohm
Headphone output power
6.6 mW / 600 Ohm; 68 mW / 32 Ohm
>td >0.0003% @ 0 dB, 2V RMS, 1 kHz
Dynamic range
124 dBA
Outboard Power supply
5V/1A DC (included)
Dimensions W x H x D
103 x 37 x 122 mm (including knob and connectors)
Weight
366 g (without power supply)