Shipping & Delivery
We offer free shipping to all capital cities in Australia. For large items like floorstanding speakers we will offer a flat $75 per pair Australia Wide. If you have any queries regarding shipping please contact the store on 08 8357 7222.
Estimated Delivery Time:
Orders are generally dispatched within 1-2 business days after your order unless the item is out of stock, we will advise on any delays. Please feel free to contact us for more information.
Delivery times may vary to each location.
Adelaide same or next day
Melbourne 1-2 days
Sydney 1-3 days
Canberra 2-4 days
Perth 4-7 days
Hobart 3-7 days
Townsville 5-7 days
Please note that the above is just a guide and doesn't reflect holiday periods.
Other Information:
All shipments must be signed for at the time of delivery.
We cannot ship to PO Boxes
It is important that you inspect the delivery before signing for it. Unless you're 100% confident that the shipment has arrived in good condition, do not sign.
Performance Audio Graphite
The multi-award winning Performance range presents the Performance Audio analogue interconnect.
Performance Audio utilises design concepts from the high end Reference range to optimise audio performance when connecting your CD player, DAC or Tuner to your amplifier or receiver. These include quasi-balanced geometry, low capacitance dielectric materials and 24k gold plated RCA plugs. All QED cables are covered by a lifetime guarantee.
AWARDS AND REVIEWS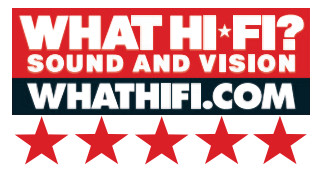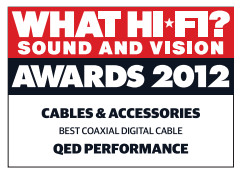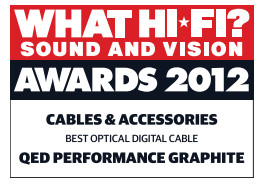 FEATURES AND BENEFITS
99.999% Oxygen Free Copper conductors
Provide a low resistance pathway for the audio signal
Low density polyethylene dielectric
because of its low dielectric constant this material has been used to cut down on the amount of audio signal energy lost due to cable capacitance
Ergonomically sculptured zinc plated alloy barrel
Provides ease of installation and a stunning finish
Quasi-balanced geometry
Signal and return conductors are twisted together to give a level of common mode noise rejection above that of conventional unbalanced cables
Electrostatic Screen
Provides immunity from external high voltage noise signals. Only connected at the source equipment end hence the directionality arrows on the cable jacket.
24k gold plated phono plugs
Because gold does not tarnish it provides a lasting low resistance contact
SPECIFICATIONS
99.999% Oxygen Free Copper (OFC) conductors with LDPE dielectric Quasi-balanced twisted pair geometry
Al/Mylar wrap provides 100% electrostatic shield structure
OFC drain wire completes electrostatic screening
24k Gold plated QED 6 leaf RCA plugs
Capacitance: 115 pF/m
Inductance: 0.74 μH/m
Loop resistance: 0.160 Ω/m
Dissipation Factor: 0.0012
QED Lifetime Guarantee